Self-Esteem | How To Build Confidence And Self-Assurance
Self-esteem is the best way to know what is your value. You should know self- esteem is not only a feeling, but it is also the measure of your self-worth.
As self-esteem and self-worth are correlated, understanding that one influence another is the best trigger you need to know to change your life.
I mentioned in this post that your self-esteem is a roof for your success. Improving your self-esteem is the best way to know your self-worth, and when you know that you will always take care of your dignity and confidence.
This is a post I love to talk about because this is the way in how I move from massive pain to pleasure. From suffering from a broken heart to a confident and happy man. From a sad and depressed guy because of the loss of everything, to a goal reacher.
Evaluate your Self-Esteem
Before we continue, I have a question for you. Do you know how high or low your self-esteem is? Do you know what your self-worth is?
If you are comfortable in your current situation and not accomplishing many things in your life. You are on a plateau. The reason to be stuck can be many things since from the current moment you are living with a chronic disease for example.
However, a critical issue that can make you stuck or be on a plateau is low self-esteem. Therefore, evaluate your self-image is a must if you want to level up.
So, how can you evaluate your self-esteem?
Figure out what is your self-worth.

Who surrounds you? Are they successful or losers?

How do you spend your time? Improving yourself or spending hours on social media?

Are you naturally focused on positiveness or negativeness?

Do you like challenges or monotony?

Do you take care of your physical and emotional health?
These few questions you can use to evaluate your self-esteem to prepare to go to the next level. In my point of view, evaluate your confidence is not a task for you take care every six months or even neglect. Evaluate your pride is something that should do daily.
I say it because your self-esteem is the roof of your success, whether it is high or low, your accomplishments will respond accordingly.
However, if you make sure you are always looking after your self-esteem, you will always have a high level of awareness.
Not being a poor baby who always cries when bad things appear, blaming everything and everybody for such things happening in your life.
If you are here, you may wonder know how you can increase your all these traits I am talking about.  
Improving Your Self-Esteem  And Confidence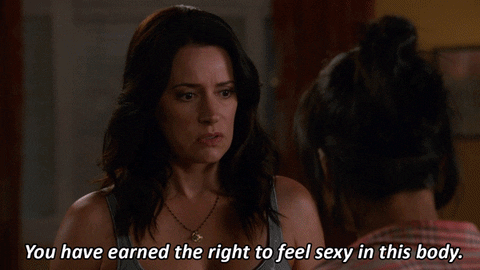 Increase self-esteem is not something hard to do. Once you already evaluate what makes your confidence and self-worth low it will be easy to improve.
There are many things that make a person lack confidence. Such as, overweight, people who surround you, the environment and many other things.
Therefore, once you evaluate and put your focus on these triggers to increase your self-esteem and self-worth, you will see your life change.
Leaving a toxic environment will make you relief your thoughts and increase your self-awareness that leads to high self-esteem.
Not chatting with people who propositionally make you feel bad, makes room for you to prepare your mind to increase your self-worth.
Seriously, if you chat or have to stay in an environment where people who always have the effort to make you feel low, it will be hard for you to improve yourself.
Here are some topics you should follow if you want to improve your Self-Esteem and Confidence.
 Take care of your body and health
Taking care of your body and health is the most important thing you should do to yourself if you want to improve your self-esteem. It is awesome seeing your health improving and your body. Feel how people around you perceive your changes when you care about your body.
 Connect with positive people
Connecting with positive people can and will improve your self-esteem. Positive people are those who already have their tenacities on a superior level. You'll be surprised how people can influence you with their level of confidence. Positive people can bring you to their level if you are feeling low, trust me.
However, it is difficult nowadays to connect with positive people; it is true; they are hard to find. If you are in a bad environment where you can not hang out with nice and positive people, you should do what I will tell you in the next paragraph.
 Read Self-help Books
In my case, I was surrounded by people who always complained and saw at list a problem in everything. This environment is hard for you to level up, so, if you want to learn more about self-esteem and increase your positive thoughts from high-level positive people and see it will be almost impossible.
I changed my entire life only reading books because it is difficult to find people who have a superior level of self-esteem that can help you level up. So, you find out what is the best books for you to read that will be the same or even better than hanging out with a high-level person who is almost impossible to reach.
 Set a challenge for yourself
This is one topic I like to talk the most. Challenges have helped me to go to different levels many times. Have you ever heard progress is equal to happiness? When you set yourself, for example, a 30 days challenge and you finish it, you will perceive you had progressed in something and it is a great self-esteem booster.
Settle different challenges to yourself will increase your rate of success, where they will build your confidence.
There are many things that can help you improve your self-worth and self-esteem. 
How It Will Be After You Improve Your Self-Esteem?
After achieving a high level of self-esteem, those problems we can't solve due to the lack of confidence, get solved once your level of moral and self-esteem increase.
Not only with these words, but there are also many things we can improve once you increase your determination.
 Increase in Confidence
:
This feeling is the first to appears after your developed your self-esteem. Having self-confidence is important because you will start keeping faith in yourself. You will no longer guess that you won't be able to change or reach something.
 Awareness
:
If you click on the link and reach this level of this article it is clear you already have a good level of awareness toward self-esteem. Therefore, although confidence is one of the first traits that is developed towards success, it will exponentially increase after you have a high level of self-esteem.
When you improve your quality of life in terms of esteem, you will care a lot about it. You will no longer let anything interrupt or damage the good image you have about yourself.
People who have already a high level of confidence and success are aware of who surround them, what environment they are, their habits, the food they eat etc.
I know it is not the rule, however, if you build your self-esteem through your health and appearance, for example, you will do the best to not do what you were doing before you reach this level of success. I mean, eat junk foods, avoid going to the gym, increase body fat. It can be for different part of your life.
 More accomplishments:
knowing how stronger you become and high level of confidence, you will perceive that it will start becoming easy to accomplish your goals.
Have you ever wonder why some people have too many success, while others still on the same level or even decrease, of course, it is all related to self-esteem. You will see an increase of accomplishments on your part and people will become astonished at how stronger you became.
Accomplishments are all due to the level of your pride, remember, your self-esteem is the roof of your accomplishments. Therefore, (SE = Accomplishments).
 Stronger Mindset:
This is the blend of all of the good traits you already developed after you improved your self-esteem. In other words, your lifestyle will only and just be leaned toward improvement and success.
After you boost your self-image, self-awareness and confidence, you will shield these traits working out to evolve into what I can say a stronger mindset.
With a stronger mindset, you will work for what you are worth. See great athletes such as Michael Phelps, Michael Jordan, Muhammad Ali, Bruce Lee, Usain Bolt, Ayrton Senna. All of them have a great mindset.
Your Time To Act
These are the traits you will have at a certain level after developing your self-esteem.  You will find out how stronger you became.
You have to understand that confidence is important and MUST be developed in your life. Don't look only for a small level of self-esteem, pursue always the continuous improvement.
Evaluate where are you, check how is your self-image, your confidence. Evaluate yourself and finally improve what needs to be improved. Give it time if necessary, but of course, don't give up.
Toward the process of your improvement, it will not be easy to see a large amount of self-esteem and I would say it discourages by the lack of results and accomplishments.
Keep on track until you feel pleasure and inchmeal outside signals of your improvement where it could be a member of family and friends perceive your changes and improvements.
Always remember, Self-esteem is the roof of your accomplishments.