Self Challenge | How To Increase Productivity And Motivation
Self-challenge is definitely the best way to increase your productivity. I normally use this concept to put me on track and reach my goals.
Self-challenge, in my point of view, is the best way for you to get on track, and achieve the goals you are always wondering but never have the chance to achieve.
I personally was a master procrastinator,  I didn't know why I couldn't leave this level of procrastination and become an achiever.
The majority of people when are at the begin of changing their lives argue their current situation asking how to change.
I had made the same kind of question because I was no longer comfortable with not achieving my goals and I chose to change.
Using self-challenge in my life has improved my achievement levels. Before I struggled to reach my goals, now I personally feel glad about my accomplishments.
Self Challenge and Motivation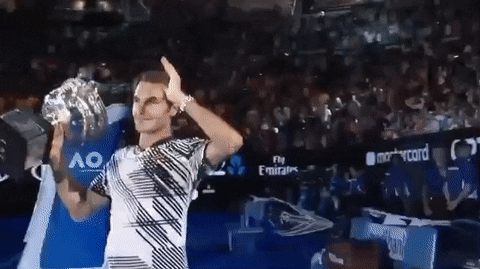 You may have heard the term Happiness is equal progress. It really makes sense; if you are growing and reaching your goals, of course, you are happy.
However, how to achieve progress and stay motivated and finally achieve success?
The one million dollar question, haha. I would say that this article is for those who are long time struggling to achieve something and are having many regrets.
If it is your case I would recommend you to read it carefully.
You have to get on a routine and track it for a period of time. Just like this, you will be out of the procrastination level.
Goals – the first step of your challenge
So, how you can do it and keep motivated? Take the goal you want to achieve, use the SMART technique I've detailed in this article and start planning.
Once you have done your SMART goal, you will know how long you can achieve it. This goal you have has to be split into different tasks, I call them children goals.
So, for example, if you want to buy a car, get in shape or write a book, you have small tasks that should be done first to achieve them. It can be, find a job, increase the income level or stop eating junk foods.
After you find your small tasks, settle the time you have to do to achieve them. One week, one month? small tasks or children goals which get over three months
Understanding your challenge
Now when you are all settled, it is time to track the challenge. This is the time you have to do a cert amount of work each day.
If you are writing a book, you can write one thousand words daily. If you are trying to lose weight and your task is to go to the gym for one week straight, set the minimum amount of work to do every single day.
Now, the secret here is not to create high expectations if you are a master procrastinator.
I remember on the first of January of this year when I write my first book in which will soon be released, to only write five hundred words per day that were the minimum.
For me, I was sure I would write five hundred words daily. This workload increased my work ethics, making easy to write only this amount of words.
Did you remember when I told that progress is equal happiness, yes, this is the trick to find happiness and motivation?
When you track your work with a small amount of work you can accomplish, it becomes easy to reach and you will see progress and happiness.
How to settle self-challenges
Self-challenge is the best way to get out of procrastination. Because you will be engaged during the process.
For you prepare your own challenge, you should know when you will have to start and when you will have to finish and a calendar.
Once you have found the date, start and finish, you will track the days you will have to establish an amount of work.
Remember, you must pursue and accomplish the amount of work to get on track. Find out when is the best time to work on your challenge to not be interrupted by others.
There are many things you can do to boost your work such as waking up half five every single day.
It is difficult at the begin. However, once you get used to waking up early, you will get too much of your work done you will be astonished by how strong you are.
Track your progress
It is not the rule but if you want to keep engaged, one thing you can not neglect
is tracking your progress.
I use a journal to track my progress and see where is my focus. Also, I use a calendar to check how many days has done and how many days have left.
Every weekend I check my performance during the week, such as what I did that increase or decrease my progress.  If I was making more than the minimum amount of work.
Track your progress will help you increase your workload because everything that is in focus grows.
It is time to start
This is the best way you can do to finish or start with what you want. It is difficult but is not so hard if you start with a small amount of work and dedicate time to it.
In my point of view, this is the best way to leave the comfort zone and do what you want in your life.
Work for your dreams, work for yourself. Use the self-challenge method and take control of your life.